Interior Painting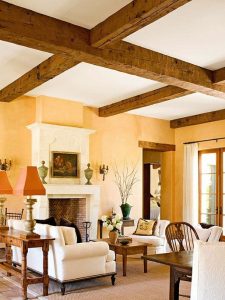 Interior painting is not easy. It takes time to prep, cut in, and roll the walls – not to mention, the occasional frustration of drips or little mistakes when you do it yourself. (Not to mention, most of our clients tell us that they thought they would complete their previous interior painting job in far less time than it actually took.) You can relieve yourself of the frustration of a challenging paint job when you call Beyer Painting.
The Beyer Painting Difference – Interior Painting
We have been in business for over 20 years and are family owned and family run. We stand behind our work, and before we even begin a project we will ensure that we have outlined the colors, finishes, and desired result. Where necessary, we will patch holes, remove nail pops, and do all prep necessary to ensure the longevity of the work we perform. The Beyer Painting team uses only the finest equipment for the perfect end result. We work quickly and don't leave a mess behind, either.
How We Can Help
Paint Color Selection
Paint Finish Selection
Painting Preparation
Wood Rot Repair
Power Washing
To schedule a consultation, please complete the form below.